A Magnetic Attraction - The newfound connection
Winter 2022
On February 5th, 2022, Tourisme Charlevoix published a special branded issue in La Presse+. The content consisted of a custom dynamic cover, five branded content pieces, and a full screen ad.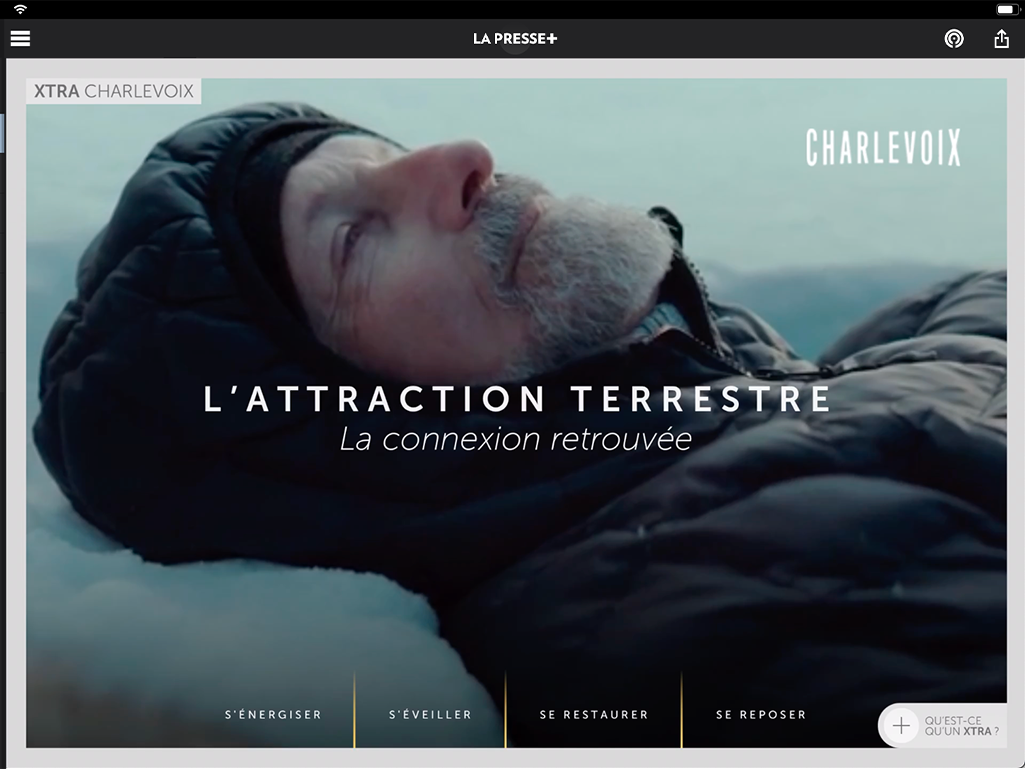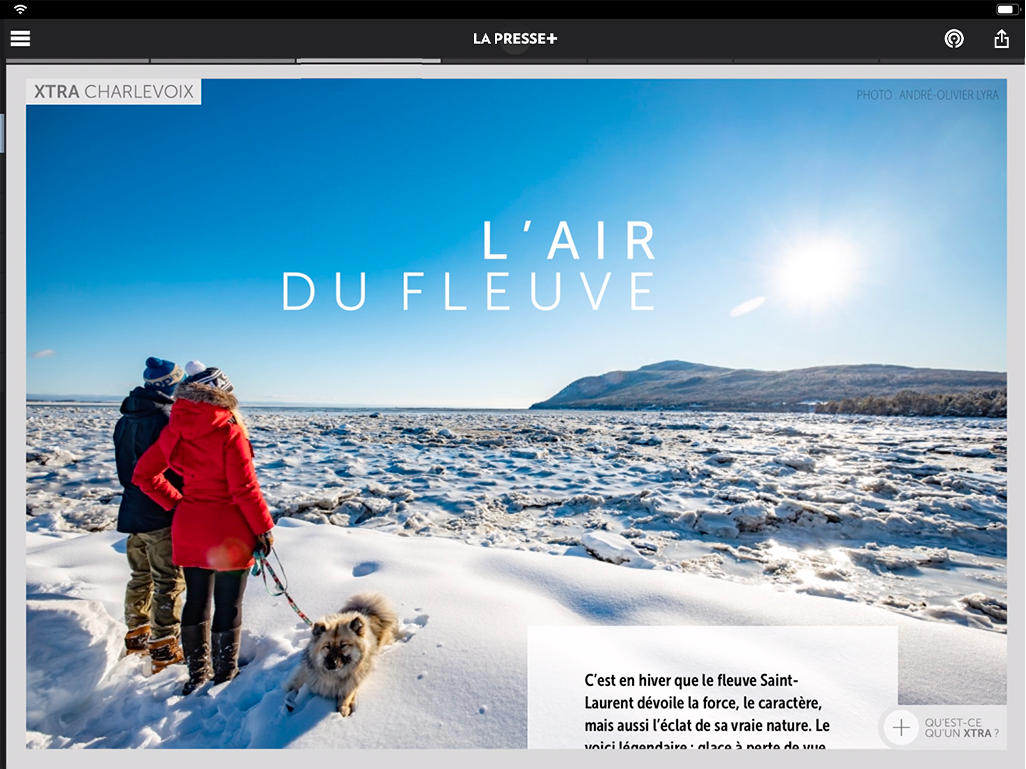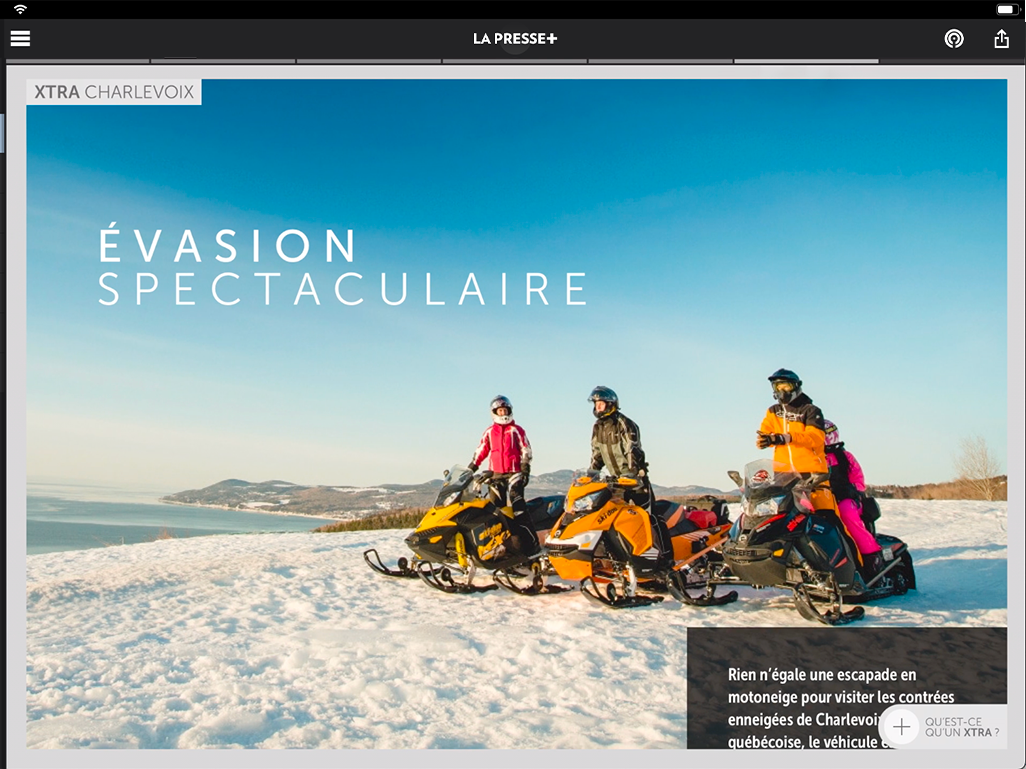 Encourage readers to book overnight stays in the Charlevoix region during winter, and increase traffic at tourist sites, thus positioning the area as a base ground from which tourists can enjoy the endless possibilities of the season.

Strategy

Create a special branded issue (multiscreen) in La Presse+ featuring a wide variety of activities in different areas of Charlevoix. This special feature was also published in the special issues section of the La Presse+ application.
31

Average time 5+ seconds per screen

3 826

Total number of clicks
XTRA - Special Issues Section
63

Average time 5+ seconds per screen

697

Total number of clicks
In the spotlight at l'Atelier